Tropical Dinner Napkin Set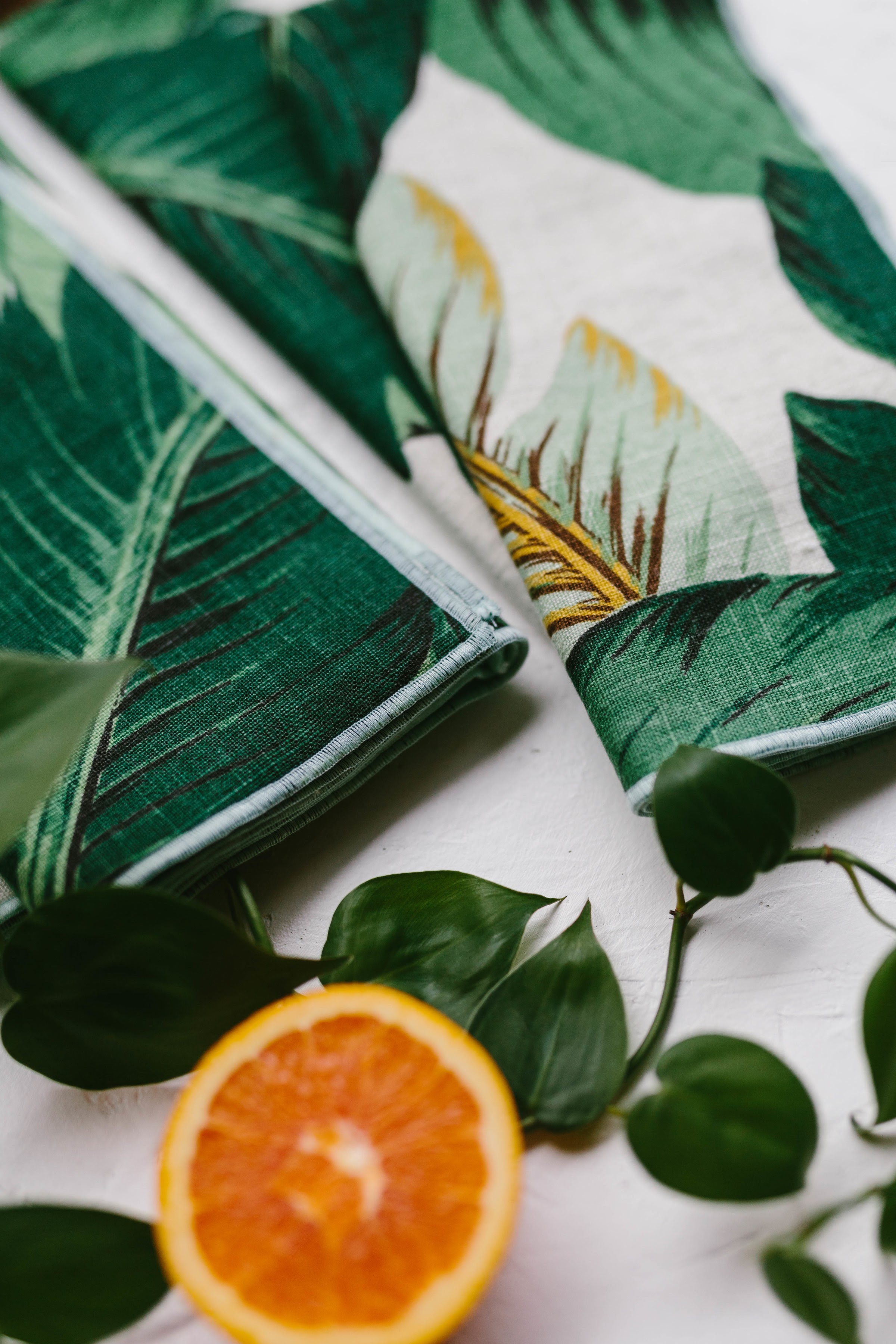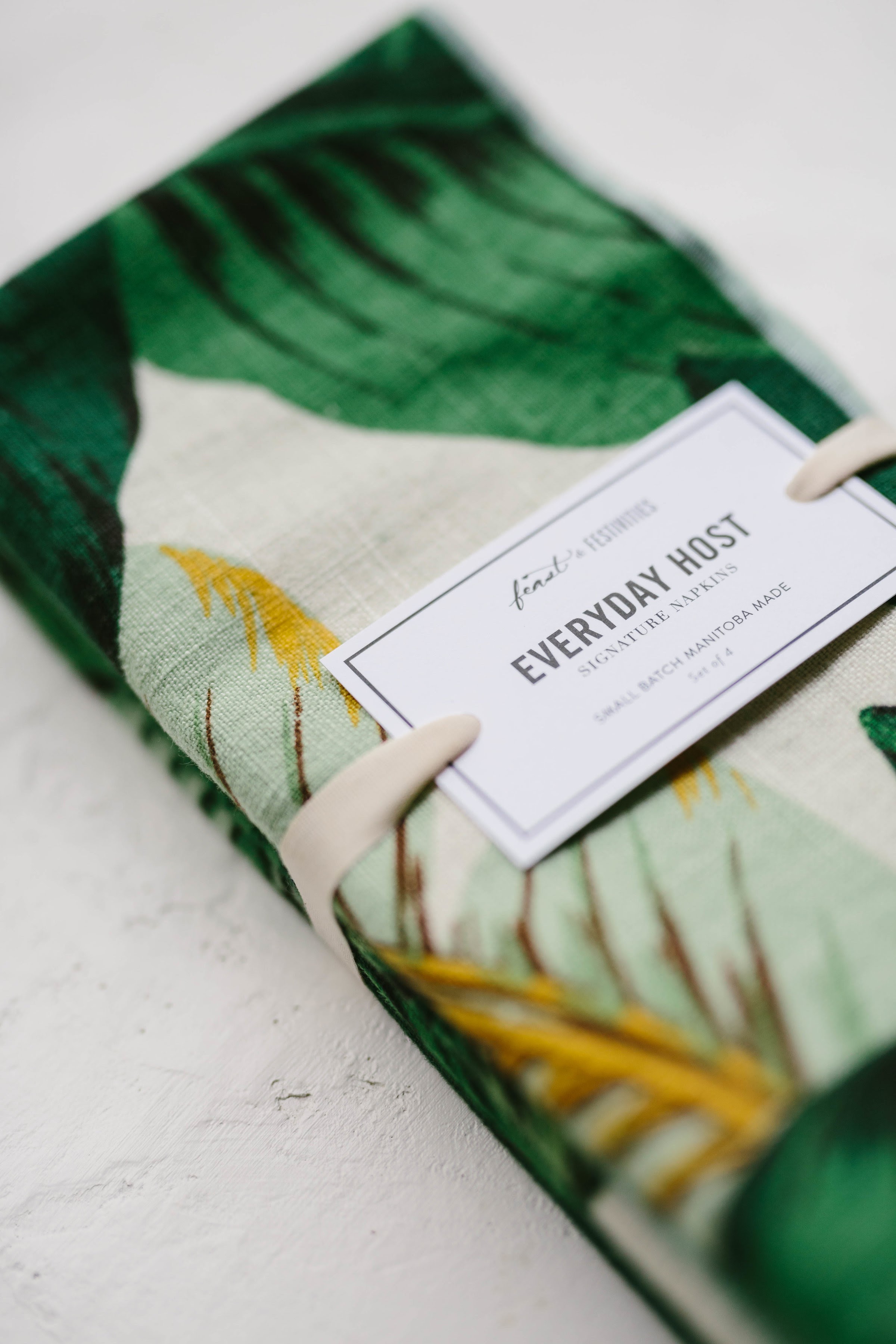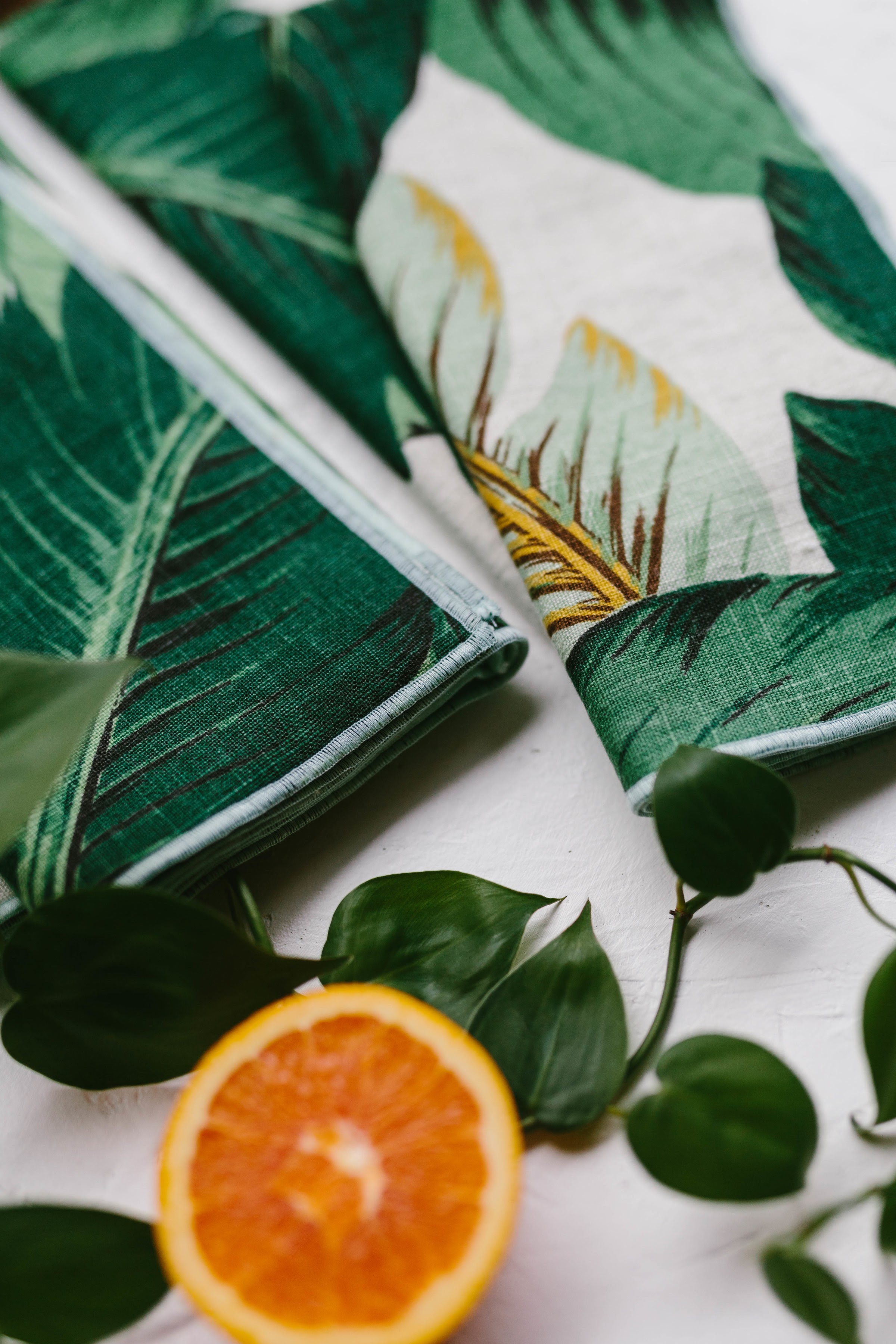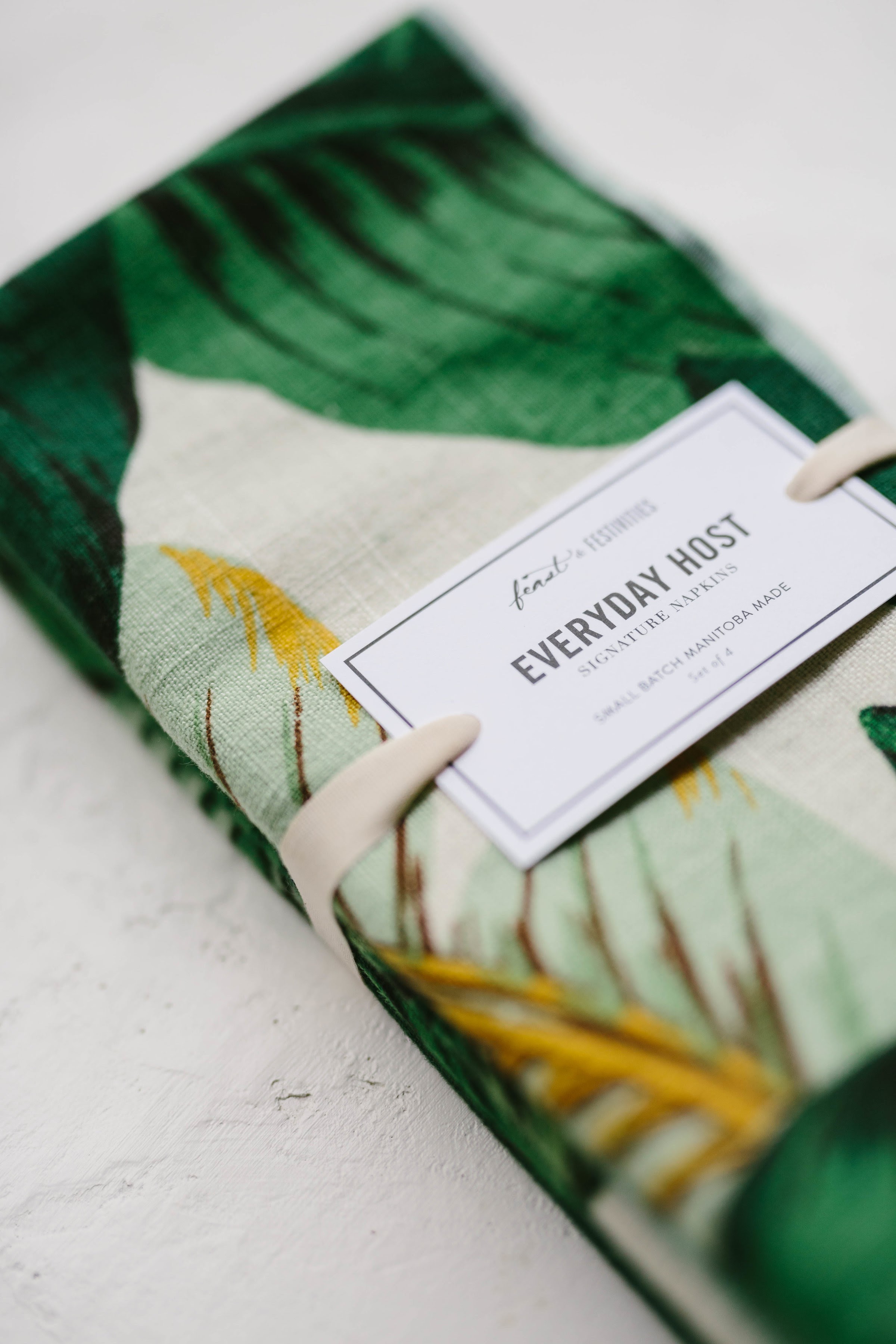 Tropical Dinner Napkin Set
Banana leaves are used for cooking, wrapping and food-serving in a wide range of cuisines, and now you can use them as napkins too. Part of our Signature Series, these Beverly Hills Hotel inspired banana leaf napkins are perfect for jungalows, plant lovers and even those who are horticulturally-challenged. These leaves won't die!
55% linen 45% rayon and 20" square, perfect for dinners and special gatherings.
Proudly Manitoba made. Each napkin is pre-washed, cut, sewn, finished and packaged by hand in our Winnipeg home.
We chose linen for your napkins because:
Linen is soft to the touch but feels substantial

It holds its shape when folded

You can tumble or hang dry it for a great natural texture

It is more durable than cotton

Unlike polyester, linen is absorbent
Care is easy. For longevity, wash in cold water and dry flat. Iron with steam for a crisp finish. For a softer feel, tumble dry low and fold or flatten while still warm. If threads try to escape from hem on first wash, trim and relax. It shouldn't happen again. And if you're worried about that amazing blueberry coffee cake from last night leaving a mark, I highly recommend Grandma's Secret Stain Remover.